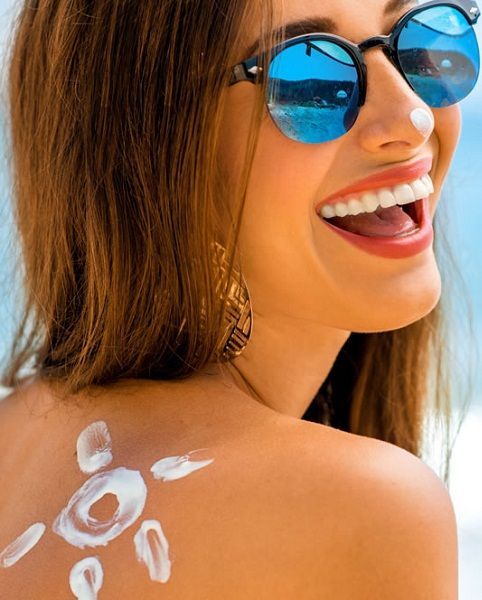 In summer, your
skin
needs extra protection and care, as the summer can make your extremely oily, dull and cause breakouts. Not to forget the uneven skin tone that happens due to severe tanning. So here we bring some of the skincare mistakes you need to avoid to keep your skin healthy and glowing in summers too.
You Are Not Reapplying Sunscreen:
- If you think you have applied sunscreen once in the morning and it is enough then you are all wrong. Even if you use sunscreen in a generous amount in the morning it is advised to reapply it throughout the day. The
sunscreen
has An SPF which can decide, after how many minutes you need to re apply the sunscreen. For Example, if you Use a sunscreen of Spf 30 then you need to reapply sunscreen after 300 minutes (30*10). If you are not reapplying, then it might cause hyper pigmentation and photo aging.
You Don't Have A Proper Cleansing Routine
: - According to experts, washing your face in the morning is not enough, it is best to use a deep
cleansing
face wash before going to bed to remove all makeup, dirt, and oil so that it doesn't sit on your pores. Gentle Cleanser is great for the morning but in the evening it is best to have something strong but not oil stripping.
You Don't Exfoliate:
- The pollution in the environment, the harsh UVrays, dirt, and sunscreen can leave your skin with lots of dead skin. Therefore It is advised to exfoliate your face to get rid of dead skin so that you can maintain and brightening complexion and remove all the tanning.
You Are Using Many Acid Based Products
: - Oily skin beauties are always in search of products which can make their face less oily and squeaky clean. So they opt for skincare products with acids, these acids can strip off natural oils form the face and can make your face produce more oils. Therefore it is advised to use Only Ph balancing products.
You Are Not Wearing A Good Moisturizer
: - In Summer harsh sunrays can extract all the moisture from the face so to keep your skin healthy it s advised to hydrate your skin with a good
moisturizer
. You can apply aloe Vera or hyaluronic acid which keeps the lipid barrier of the skin intact.